Digital by Design Risk Management

Alyne's platform offers out-of-the-box Control Frameworks, highly scalable Risk Assessments, deep Analytics for intuitive Risk Identification, Scenario Analysis (you know, to predict the future...), Quantitative Risk Analysis that places a monetary figure on your true Value at Risk (enabling you to more easily speak the Board's language), Portfolio Aggregation with lightning-fast Monte Carlo Simulations and so much more.
And did we mention we'll get you ready for launch in days, not months?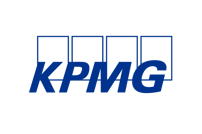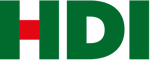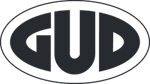 "Alyne is a great help in getting a holistic view of my company's risk and tackling appropriate measures."
"Alyne has been tremendously helpful in streamlining our supplier due diligence process and managing our risk register in support of our APRA and ISO27001 certification requirements."
"A key element in choosing Alyne to be our GRC solution is Alyne's unique capability to identify, qualify and quantify risks posed across our Vendor Management program."

- Stuart Browy
Senior Director of Information Security, ISO
TrialCard
"Our interactions and partnership with Alyne is very positive. Whether it be guidance, consulting or support, we have established a very progressive and engaging partnership."

Before: TrialCard faced many challenges in assessing the compliance of its many vendors.

After: Automated Vendor Risk Assessments at scale with detailed Risk Reporting and monitoring.

Before: Haufe Group found it difficult communicating policies manually across their organisation.

After: Digitalised Policy Management, awareness campaigns with read confirmations for all policies.
Before: GUD Holdings conducted Risk Management efforts using manual spreadsheets.

After: Workload reduction, increased efficiency and easier board reporting on Risk Management efforts.
Ready for launch?
Schedule a meeting with one of our Alyne experts to learn more about Alyne's next-generation Risk Management solution for your organisation.
Let Us Calculate Your Business Case
Alyne's Business Case Builder spans a range of dependent factors and various types of costs calculated over a comparable time frame in order to achieve real transparency. Let our experts assist you in obtaining a good overview of your business case, potential cost and time saving benefits in using Alyne.